User experience or UX is a term used in Digital Marketing to refer to the interaction of a user with a brand, website or App, in terms of how friendly, intuitive or simple they are.
A good user experience aligns the what, what for and how of a product to the practical and emotional needs of a potential client in every stage of the purchase.
For instance, the UX of Apple products is widely recognized as one of the main value proposals of the brand. These are great quality products (what) which solve specific problems (what for) and which are surprisingly simple to use (how).
What is a good user experience for?
Optimizing the UX is a way of increasing the general satisfaction of a user with a product or service. This makes them more prone to complete a purchase and also to embrace that product or service as part of their lifestyle, becoming a positive and permanent spokesperson of our brand.
Basically: A good user experience helps companies increase their sales and build loyal clients, encouraging word-of-mouth recommendation.
What is user experience design?
The UX design is the creation process of products, websites and apps offering relevant, customized experiences to users, in order to get rid of all barriers or conflict points that might obstruct the switchover.
The user experience permeates through all the stages when a prospect comes into contact with a brand or product –from the first moment of the search of information to the post-purchase loyalty, involving aspects such as branding, web design, site usability and functionalities.
Which is the difference between user experience and user interface? Although both concepts are usually mistaken for one another, the user interface (UI) is actually one of the components of UX. The user interface design is apply design features, graphs and content to a website meeting the requirements for optimal user experience.
What elements shape the user experience?
Considering that UX is always defined by context, content and the very users, its methodologies are not strict but can easily adapt to the brand objectives. However, there are four components always present:
Buyer persona: The UX is a user-centered process, that's why the first requirement for optimization is fully understanding the features, needs and representative roles as regards the product of our Buyer persona.
Utility: This element measures if the tool is actually doing what the user needs or expects from it.
Usability: It refers to how simple it is to use an interface or product, from the learning process to the satisfaction level resulting from the design. The usability is particularly important because if a website or App is hard to use or understand, people simply leave.
Desirability: It involves all the elements, from image, design and identity, triggering strong emotions of appreciation and attraction on the user.
What is and where to find a UX Designer?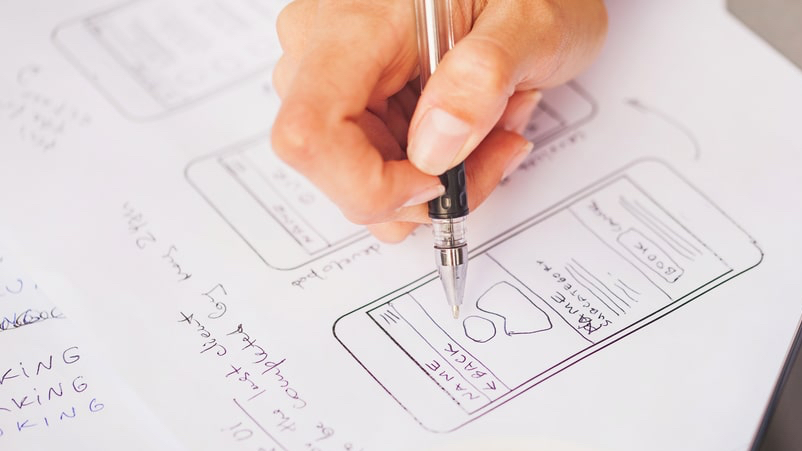 User experience designers can turn the interaction with a product into something not only useful, but pleasant, enriching, satisfying and even fun.
Here at Workana you can connect with independent professionals widely experienced in interface and web design, both for small assignments and for large projects.
Do you need a UX designer? At Workana you can hire online freelance UX designers , as well as interface user designers and freelance web designers.
Keep learning
User experience is one of the most complex concepts of digital marketing for it involves areas as diverse as information architecture, psychology, web design, programming, commercial research, accessibility, analytical and content strategy from Big Data, among others.
If you want to learn more about it, take a look at the web resources we've picked for you:
What is Workana?
We invite you to know Workana, the leading freelance marketplace. We've been working since 2012 to keep connecting companies and entrepreneurs with remote workers of the most diverse specialty areas.